Sea World Abu Dhabi
NERDTRACKS can now add 'theme parks' to its list of projects. There was a large team of composers, sound designers, mixers, and engineers involved in this massive project to prepare for the May 2023 opening of the park (the largest 1 story building in Abu Dhabi) . NERDTRACKS provided an hour of music for the Rocky Point feature, representing the Pacific Coast.
SERVICES and SKILL provided by NERDTRACKS
Music Composition and Production (the rough tracks required a polished, shippable production to be auditioned by a 30+ person team to approve all cues)
Musicianship on acoustic guitars, electric guitars, baritone guitars, piano, bass and standup bass.
NERDTRACKS was chosen for this project because of the interactive nature of the music in the exhibit and our experience in this specific skill. There is a viewing area above ground and an aquarium area underground. The music is split into the two levels, so there is an above ground instrumentation (guitars, piano, standup bass, violin etc) and a below ground instrumentation (baritone guitars, marimba, harp etc) and the 2 variations of the music is matched, note for note and synced between levels. Depending on where the visitor is standing, they can potentially hear the score above and below at the same time, so the music must remain in sync and arranged in a way that avoids dissonance. The final production was recorded live and mixed/mastered in Nashville.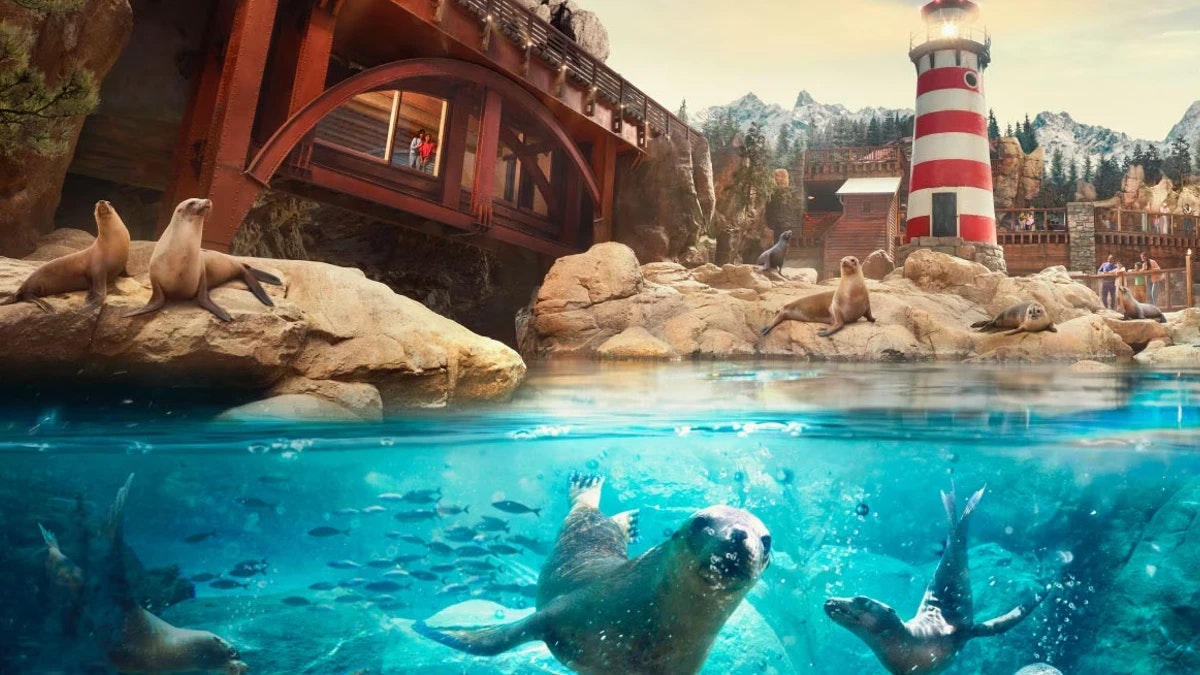 Here are some examples of the music from Rocky Point
Here's a tour of the area: