Gordon Ramsay Dash (Glu Mobile) launched worldwide on iOS/Android in 2015 and within 24 hours entered the Top Ten Free Apps Chart! It featured the talents and voice of world famous chef/celebrity/restaurateur, Gordon Ramsay. NERDTRACKS handled and created all of the audio for this title, from the music to the sound design to the implementation to the VO (and VO recording sessions with Chef!)

SERVICES and SKILLS provided by NERDTRACKS
Music Composition and Production
Sound Design
VO pipeline, recording editing and implementation
Music Mix and Mastering
FMOD audio implementation into Unity
Dynamic Interactive Music Design
Game Trailer Audio and Mix (advertising/marketing)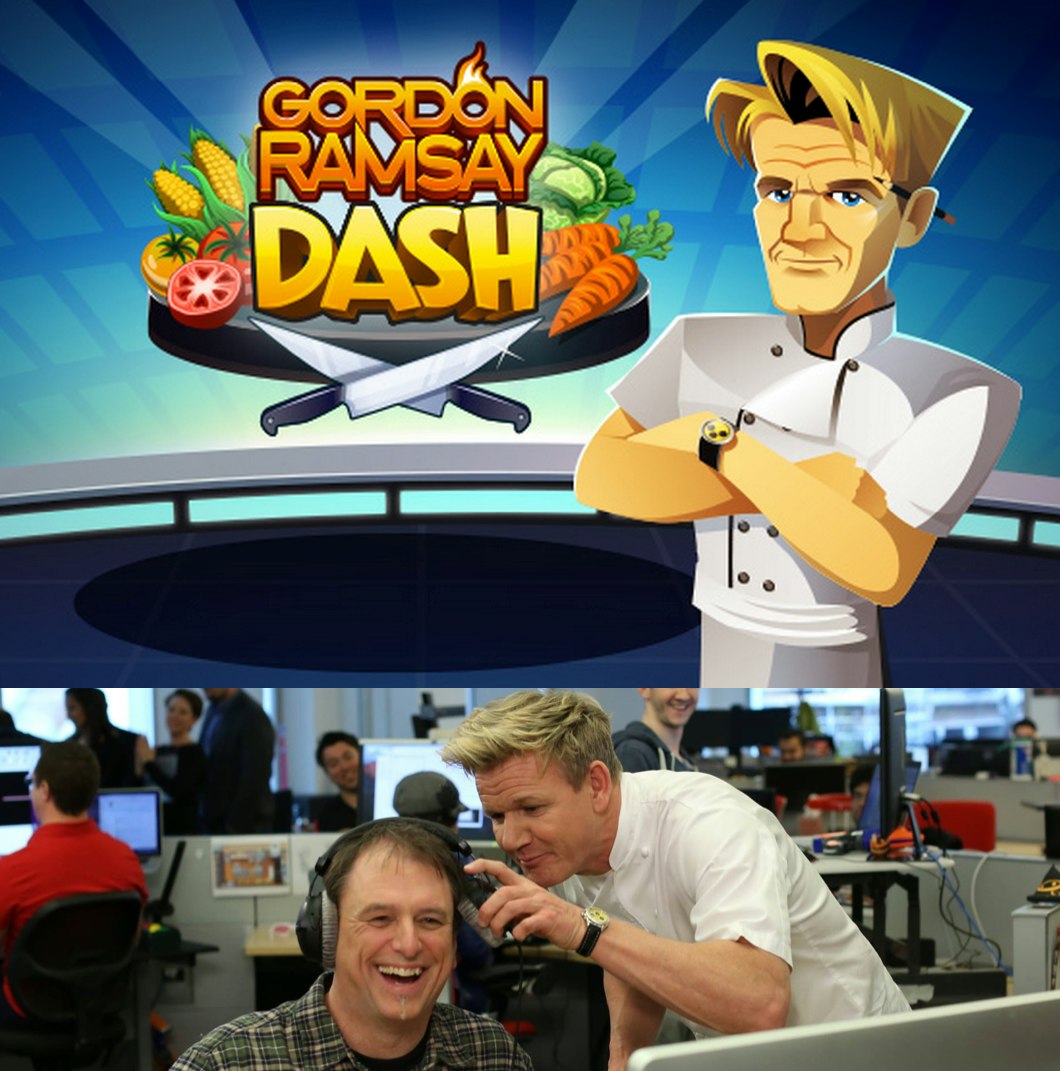 You can see chef and our own Dren McDonald, goofing off here during the video shoot of the 'behind the scenes' with Gordon Ramsay and the Play-Glu team, including game designer Tom Hall.
Almost every where in the game there is music, it is somewhat interactive, from the interactive map that changes the music depending on which continent the player turns the map to, to the round music that has elevated intensities of music.
We used FMOD Studio to implement the audio for this game which helped us keep the audio footprint size manageable, allowed for the dynamic music and helped us organize all of the voice over files.